COMMUNICATE MORE EFFECTIVELY WITH LESS TALK
Complement the personal image of your business by reaching out to your customers wherever they may be. Get closer to your customers by communicating a consistent proactive update in a way that is relevant to their specific needs.
We provide a company-wide solution that sends clear and precise repair status updates to your customers. Start enjoying more profits, enhanced customer satisfaction, more on-time deliveries, insurer recognition and more.
UpdatePromise.com is dedicated to providing the most advanced communication technologies to help your business achieve greater success. That's not just talk, it is our promise.
Related Articles | Press Releases | Testimonials | Test Drive
CUSTOMERS ARE READY
Your customers continue to invest in communication technologies that make life simple.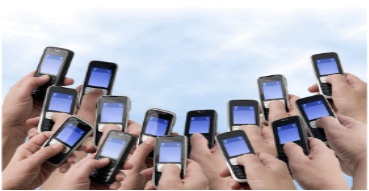 Tap into the customer network.